Our Team
Most people are tired of paying for insurance they don't understand. We simplify and custom fit your protection so you can get on with life, knowing we've got you covered.
We only use top quality insurance companies that we have tested and proven by experience to pay your claim promptly. Our goal is not to just write you a policy, we want to get you the right coverage, and keep you happy for many years down the road.
If you suffer a fire, wind or other damage to your home we will send our local adjuster to help you promptly inspect and take care of your claim.  If you have an accident in your covered vehicle with us, we will work with you at your convenience to inspect the damages and get you restored back so you can go on with your life. We have claims adjusters in your area to assist you when you need us most.
---
RANDY SPARKS
Enjoys mission trips, and motorcycles He is the Founder and President of Sparks Insurance.
Randy started Sparks Insurance in 1983. He has six children ages 20 to 40 with his wife Debra along with three grandchildren. They attend NorthStar Church.
Randy enjoys mission trips to Rivas Nicaragua, where they own a small Christian Radio station that shares the love of Jesus with Latin America. He enjoys riding his Harley Davidson, biking, swimming, hiking in the Smoky Mountains and the Gulf Coast beach.
He has never been a big fan of cats, but somehow, his sweet wife Debra convinced him that they needed two cats. Randy is sure one of the cats "Harley" is a dog in a cat's body.
Randy and the Sparks team have been approved as a Dave Ramsey Insurance Advisor.
https://www.daveramsey.com/dave-ramsey-7-baby-steps
We share on Joy 62 am Christian Radio: https://www.wrjz.com/a couple times a year to let people know about our Dave Ramsey Insurance Advisors program that saves clients and average of $700 yr on car & home insurance, while many times doubling the lawsuit protection and adding in a $1 million umbrella.
Sparks insurance contributes annually to help Vine middle School (an inter City Knoxville middle school) with uniforms for their sports and helping to feed the staff to show appreciation. Real Talk At Vine Middle.
We help Ball Camp Elementary School with annual fundraisers to help provide equipment and needs for their students and teachers. We participated in a fall festival last fall to help raise $ for computers for the kids.
https://www.knoxschools.org/ballcampes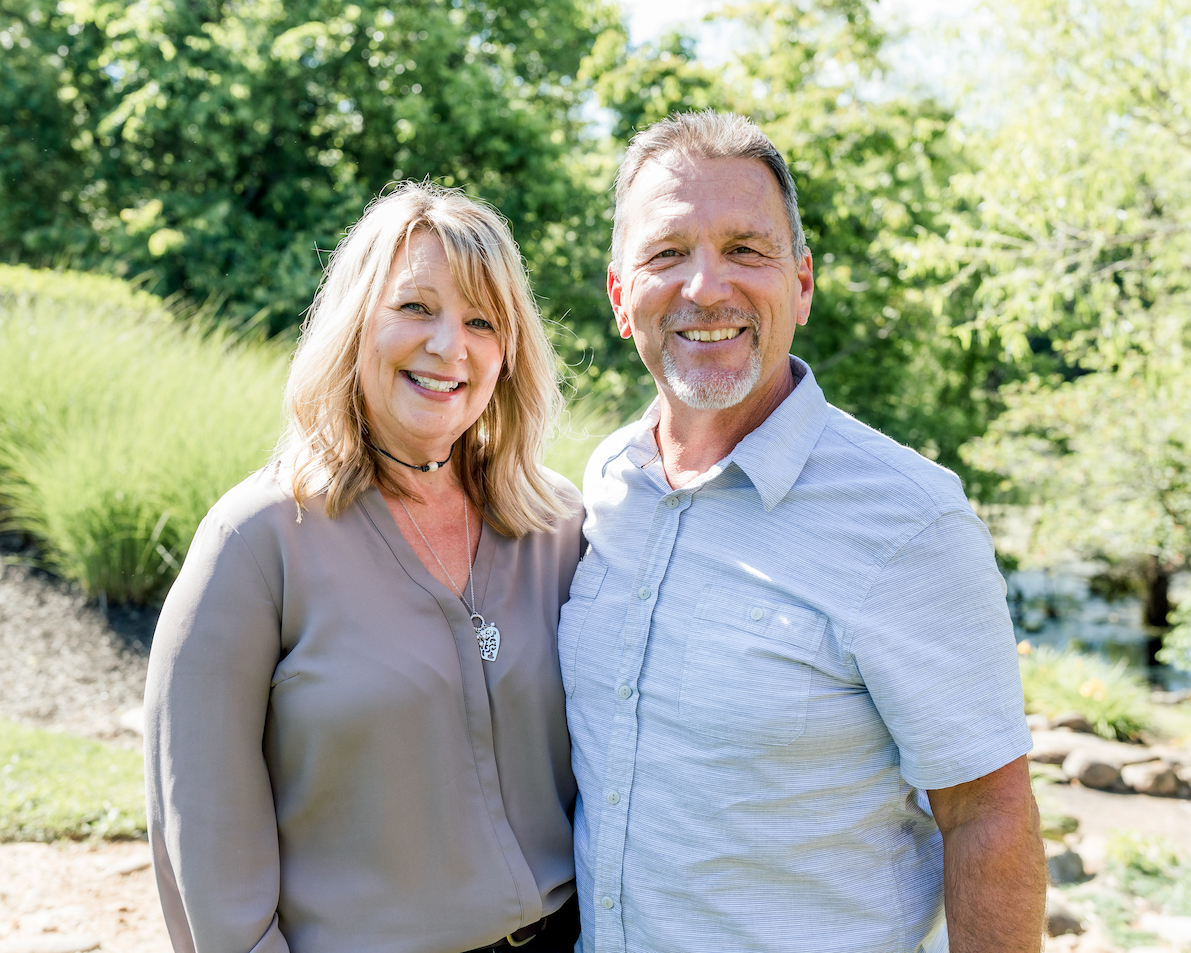 ---
SHEILA RADFORD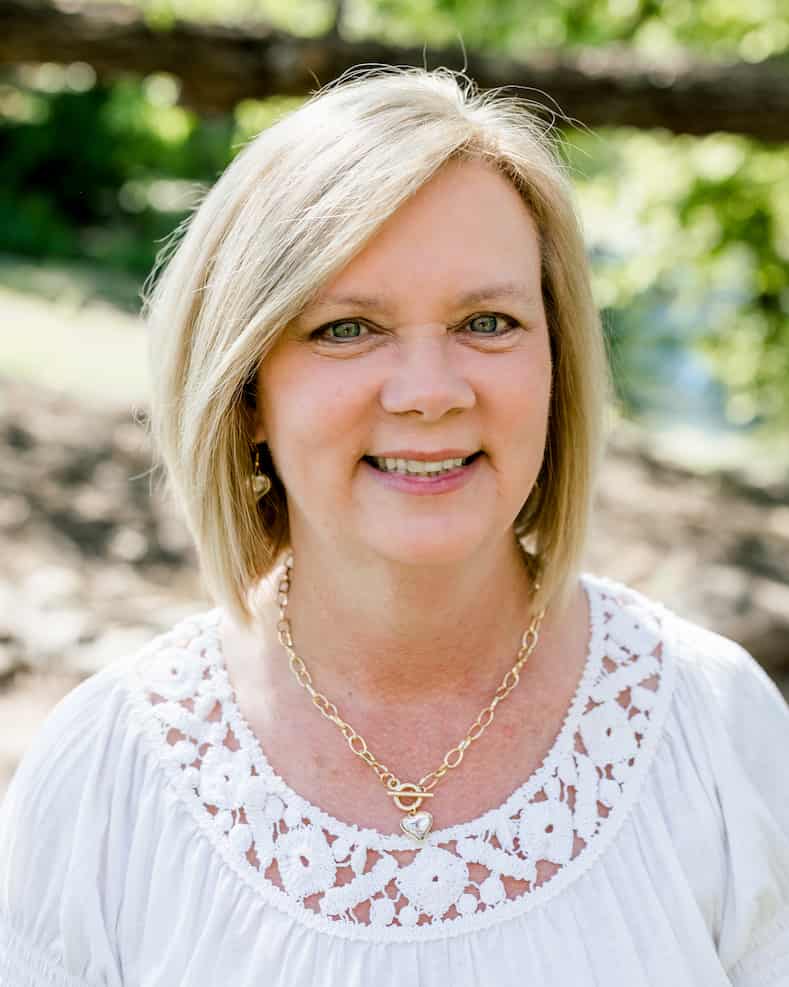 Grandmother of 2 sweet boys, Insurance Advisor and Bookkeeper.
Sheila@SparksInsurance.com
Phone: (800) 943-9514 ext. 103
Sheila has been with Sparks Insurance 32 years working as bookkeeper and agent. She has enjoyed the years working at Sparks along-side her mother, Ms Faye. Her husband (Steve) and her have been married 38 years and have 2 sons, Josh and Scott. They have 2 grandsons, Bradley 12 and Kayden 10. They love getting to spend time with family! Their family is complete with Whiskers the cat and Buddy the dog (they can't stand each other, probably because Buddy is a barker).
---
AMBER BLAIR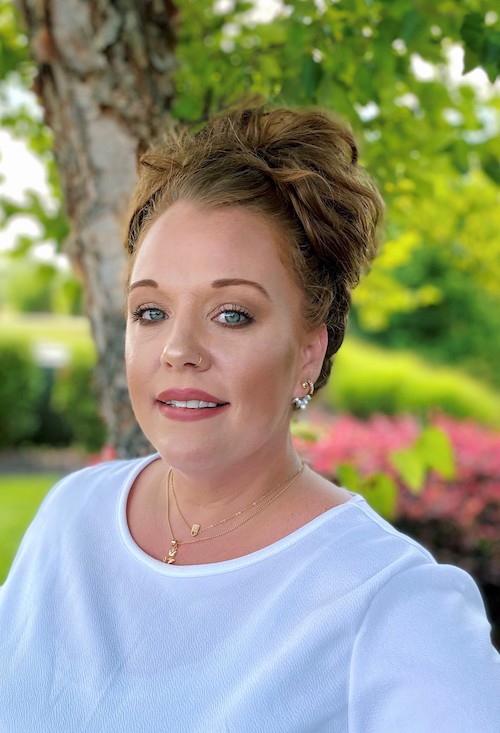 VFL, Team Culture Influencer, and Director of Operations.
Amber@SparksInsurance.com
Phone: (800) 943-9514 ext. 104
Amber began her career at Sparks Insurance in 2004. As a young child she enjoyed coming to work with dad and learning how the insurance agency worked. 16 years later, she has a love for team building and creating an environment where team members collaborate, share knowledge, and support one another. Amber is married to her best friend and they have two beautiful children. She enjoys ministering to others by showing love and acceptance and serving her community. She loves trips to the beach as well as visiting the beautiful Smoky Mountains. She is a huge fan of the Tennessee Volunteers and loves when football season is in full swing.
---
MADDY DAVIS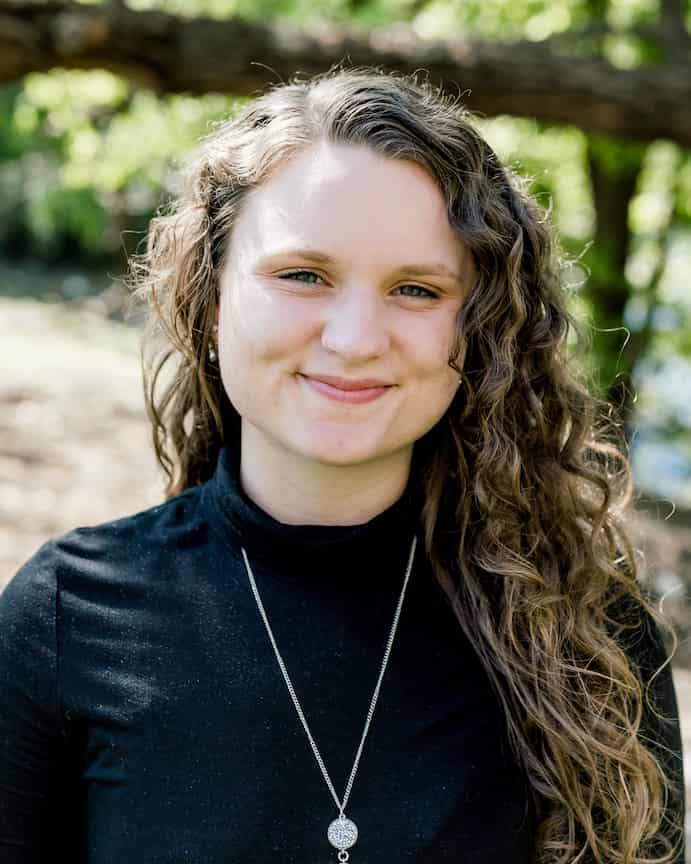 Dog Mom, Movie Buff, Introvert and Insurance Advisor.
Maddy@SparksInsurance.com
Phone: (800) 943-9514 ext. 112
Maddy began working at Sparks Insurance in 2015 and quickly realized that she had a passion for this industry. She has earned Safeco's Award of Distinction, an honor reserved for less than 1% of Safeco's higher-performing producers. She believes in the necessity of insurance and believes her job as a trusted insurance advisor is to educate each of my clients on their needs with the heart of a teacher so they can be confident they are protected!
She has a house full consisting of my adoring husband, Michael, who deserves an award for his endless patience and dedication, along with their 4 children Becca, Alyssa, Logan, and Jeanie, as well as some very spoiled fur babies. Most of her time outside of work is spent with family, as a mother's job is never done.
---
JOE NUNNALLY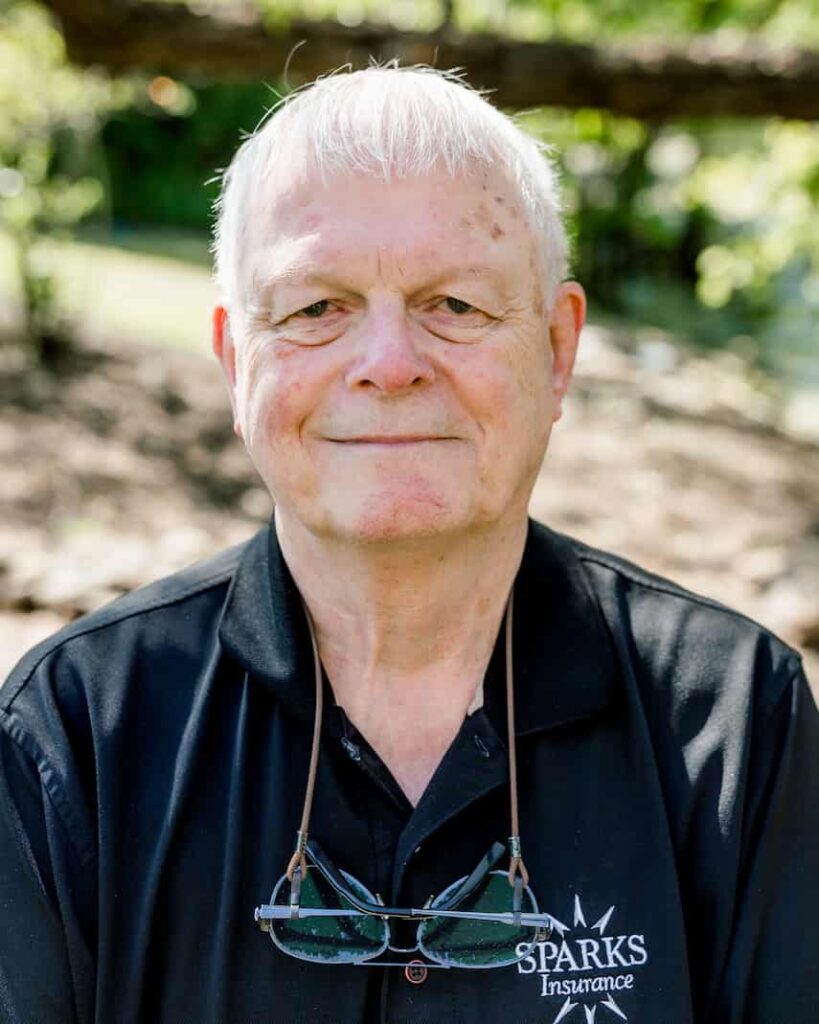 Avid bowler, retired twice, and Auto Insurance Agent.
Joe@SparksInsurance.com
Phone: (800) 943-9514 ext. 107
Joe joined the Sparks team in 2012. He attended college in 1961 at the University of Tennessee and Maryland. He was licensed in insurance in 1966 and started his own business in 1970. He and his wife Becky worked together in their agency for 30 years before he sold it. He and Becky have two sons, Todd 44 and Shawn 39. He has one daughter-in-law and 4 grand dogs and 2 grand cats. He is a devoted bowler averaging between 190 and 200. Joe is a news talk radio and TV enthusiast and loves to spend time expressing his opinions.
---
HAYLEY ALLNUTT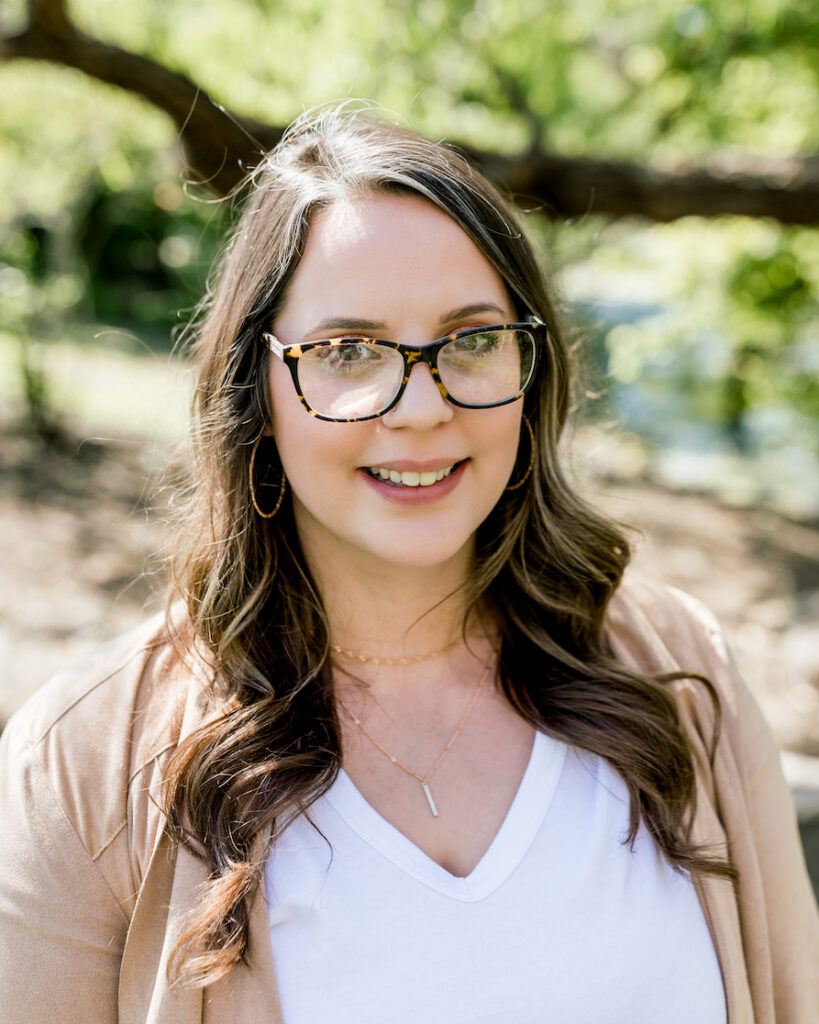 Food Junkie, Avid Prankster, Connoisseur of Crime Documentaries, Insurance Advisor
hayley@SparksInsurance.com
Phone: (800) 943-9514 ext. 105
Hayley joined the Sparks team in 2019. Hayley was born and raised in British Columbia but calls Knoxville home now. She loves to spend time with her family and friends, traveling to new places, and cheering on the Volunteers. On the weekends, Hayley can be found getting outdoors and enjoying the beauty of East Tennessee. She has a knack for playing practical jokes on the staff and is always keeping us on our toes! Hayley spent 7 years working in the medical field before finding her passion in insurance industry. Hayley loves to help educate customers on the importance of adequate coverage.
---
Abigail Kooima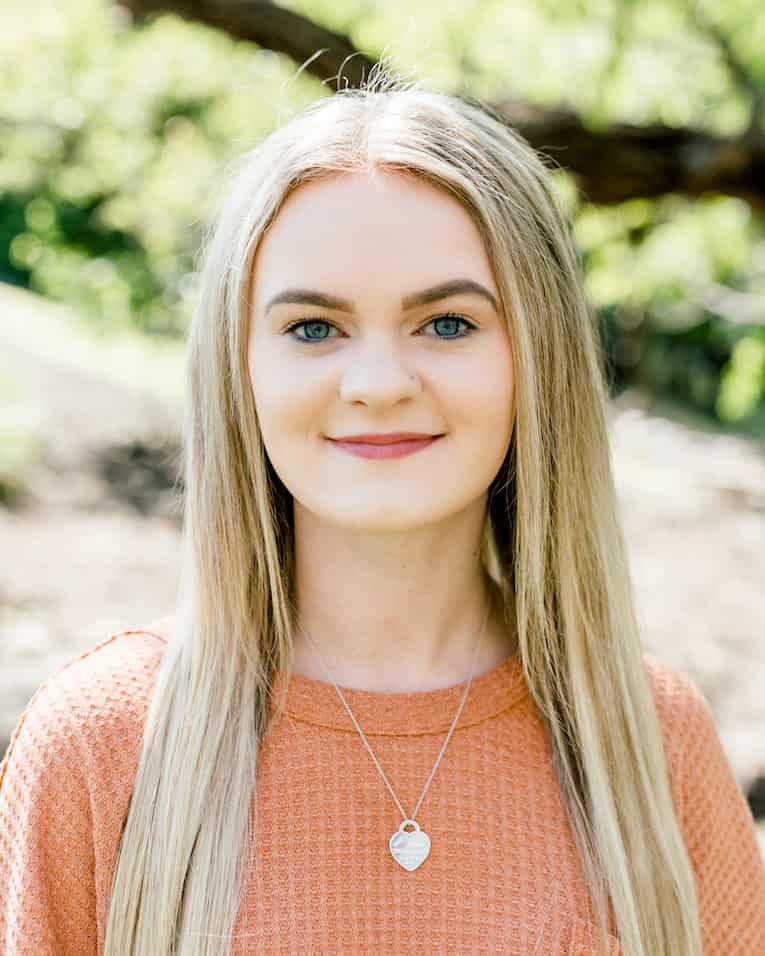 Fashion enthusiast, Jeep lover, and Insurance Advisor.
Email address: abigail@sparksinsurance.com
Phone: (800) 943-9514 ext. 227
Abi joined the Sparks team in 2020. Since then, she has found a passion for the insurance business and became a licensed insurance agent for Sparks. She loves being able to serve our customers well. She currently is finishing her business degree at Trevecca University online and owns an online boutique. Her passions include the outdoors, amusement parks, fashion, and jeep rides.
---
John Leonard Lee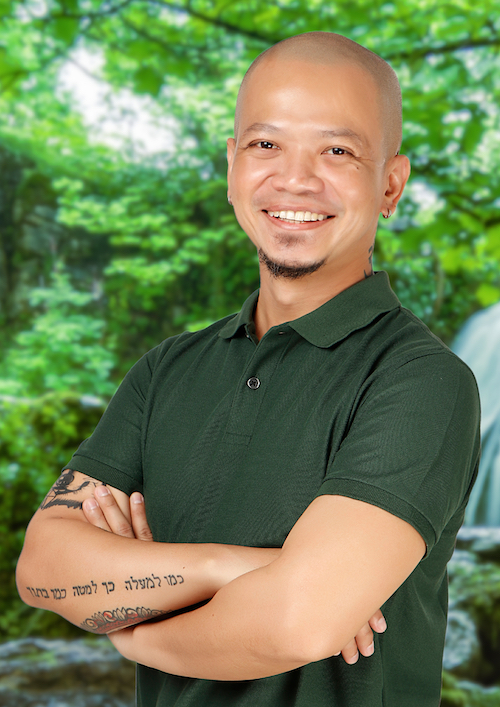 People Person, Generalist, and Support Specialist
Email address: leonard@sparksinsurance.com
Phone: (800) 943-9514
For over 3 years, Leonard has been a noteworthy leader in the insurance industry. You may know him as a quoter, underwriter, and back-end support. Hardworking and self-motivated as his and her colleagues described him, he uses his positive attitude and tireless energy to inspire and encourage others to succeed. Leonard is inspired daily by his two kids. In his free time, he loves reading quotes, self-improvement books, and cooking.
---
Harvie Gascon
Retention Specialist
Harvie is an optimistic, adventurous beach lover. He is hardworking, with broad skills and experience in customer service.
He graduated with a degree in Entrepreneurship and was working in Business Processing industry for 4 years. He was later introduced to the insurance industry and it made him realize how beneficial insurance that will protect families, assets, and property from financial risk/losses.
He is adept at handling multiple tasks on a daily basis competently and at working well under pressure.
In his spare time, he loves to play video games, watching videos on Tiktok as well as Marvel movies and Gordon Ramsay shows.
---
---
Need an insurance quote? Get in touch!
Access quotes from America's most trusted insurance carriers. It's comparison shopping at the click of a mouse.